What Is Midwest Fur Fest?
Midwest Fur Fest is the largest furry convention in the world. They typically take place in Rosemont, Illinois, and are a completely non-profit organization. These conventions are hosted in attempts to facilitate and educate others on the ins and outs of anthropomorphic literature and general art. It also facilitates the donation of funds to other non-profit organizations, typically ones that promote the well-being of animals and/or humans. It was first held in the year 2000 and has since grown to be one of the highest-attendance furry conventions in the world.
It started as a furry branch of the science-fiction convention DucKon but this track grew larger and larger each year until it reached a point where over a third of the attendees of DucKon were there for their collective interest in the furry fandom. Keep in mind this was in 1999, before the explosion and wide accessibility of the internet that we have today means that the rapid growth of this convention was borderline inevitable. By 2000, DucKon was facing a serious dilemma and that was the fact that the furry interest of the convention was becoming so overwhelming that they were running out of room to expand without cutting into other branches of DucKon at which point it was decided that these furries had to form their own separate convention. This would eventually become what we know today as Midwest Fur Fest. 
It has since helped raise over $767,000 for various charities including MCP Rescue + Outreach, Felines and Canines, Sitstayread, Crisp, and Save-A-Vet.
How Often Are They Hosted?
This is an annual convention that is typically hosted the second weekend after Thanksgiving. Although I am unsure of the reasoning for this, that just seems to be when the venue is. They have always been held in Illinois, most often in Rosemont, and have been hosted once a year, every year (apart from 2020 because of that whole COVID-19 thing that happened), since 2000.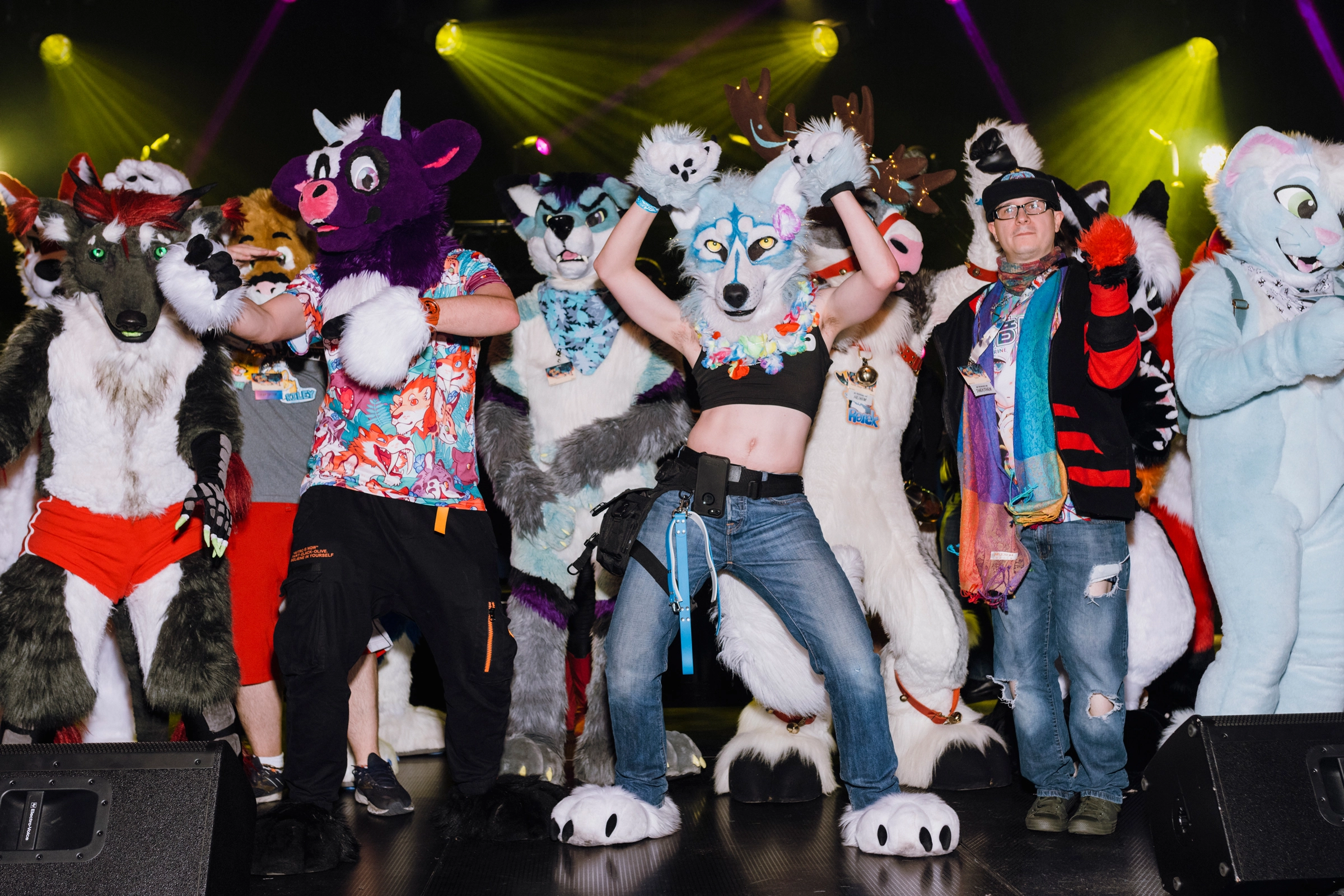 What To Expect From Midwest Fur Fest
Now that we've gone through all of that, for those of you who have never been but are looking to attend, what should you actually expect from a Midwest Fur Fest? Well the event organizers themselves describe it as an opportunity to "celebrate the furry fandom which includes art, literature, and performances based around anthropomorphic animals" but I think they do themselves a disservice with this description as it's a lot more than that. 
Furries are often treated with a lot of hostility within wider internet culture so are often discouraged from disclosing the fact that they are furry making it kind of hard to meet other furries. Luckily a lot of these keyboard warriors don't have enough hate in them to attend furry conventions making not just Midwest Fur Fest but furry conventions, in general, a safe space to meet new people and possibly even make new friends. 
As well as this, if you're into fursuiting, this is a great place to meet other fursuiters as if there was ever an opportunity to show off your best work, this is definitely the spot. Here you'll see some of the most extravagant fursuits you'll probably ever see anywhere and if you're looking to make your own fursuit you may even be able to get some inspiration from this convention.
How To Prepare For Midwest Fur Fest
If you haven't already read our article on the steps to take to prepare for Biggest Little Fur Con then it's worth noting that a lot of the same rules apply when preparing for furry conventions in general. However, for those who haven't read it, we will cover the brief do's and don'ts of attending a furry convention. 
Bring A Portable Charger:

It's bad enough that these conventions have notoriously bad reception, so, what would be even worse than having bad reception would be having no phone at all. Whether it's to take pictures or if you need to phone someone in case of an emergency, it's super important to have a working phone on you. 
Try To Socialise:

One of the best parts about attending furry conventions is that, as we mentioned before, you get to meet so many people interested in the same thing as you. In such a niche community, it's hard to come by anywhere else and because of this, it's important that you are ready to socialize with other people at the convention. We completely understand that it can be terribly nerve-racking to just go up to random people and strike up a conversation but when you get to know these people, you quickly realize how friendly everyone is and you might even forget that you were ever even nervous. 
Be Aware Of How You Smell:

This one might sound a little silly and it also feels a little taboo, but seriously, be aware of how you smell. It's pretty easy to start sweating and inherently start smelling with the amount of walking around and the number of other people there. This especially goes for those of you who intend on wearing a fursuit as they can start to feel like an oven after a few hours and let me tell you now, smelling the combined BO of several thousand people is not pleasant at all. 
Of course, there are other things you should be aware of and you should prepare for, but we feel like these are the three most integral parts of preparing for a furry convention as it just makes it a much more pleasant experience for everyone.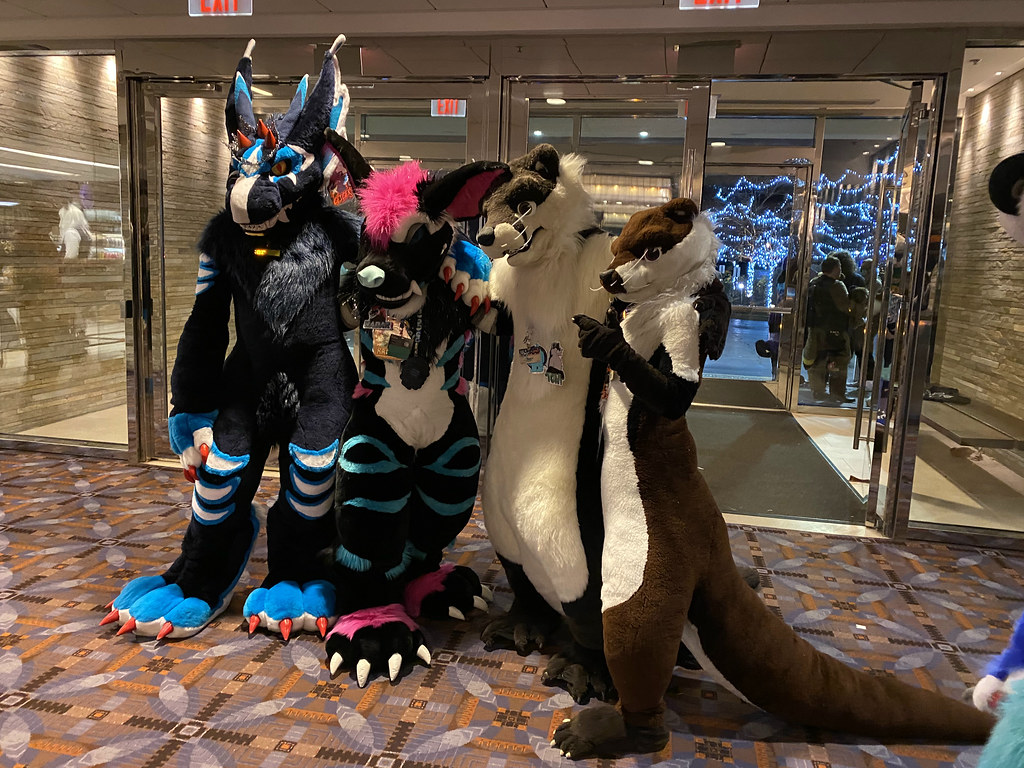 Midwest Fur Fest 2021
Image via Flickr
Midwest Fur Fest themselves explain that they offer a variety of programming and events for a wide spectrum of audiences. For the most part, the shows are appropriate for all ages, including all daylight hour events. However, beyond daylight hour events, there are events that may not be age appropriate and should therefore be double-checked beforehand if you intend on taking a child. Having said that, it should be made pretty clear when the event is or isn't child-friendly anyway.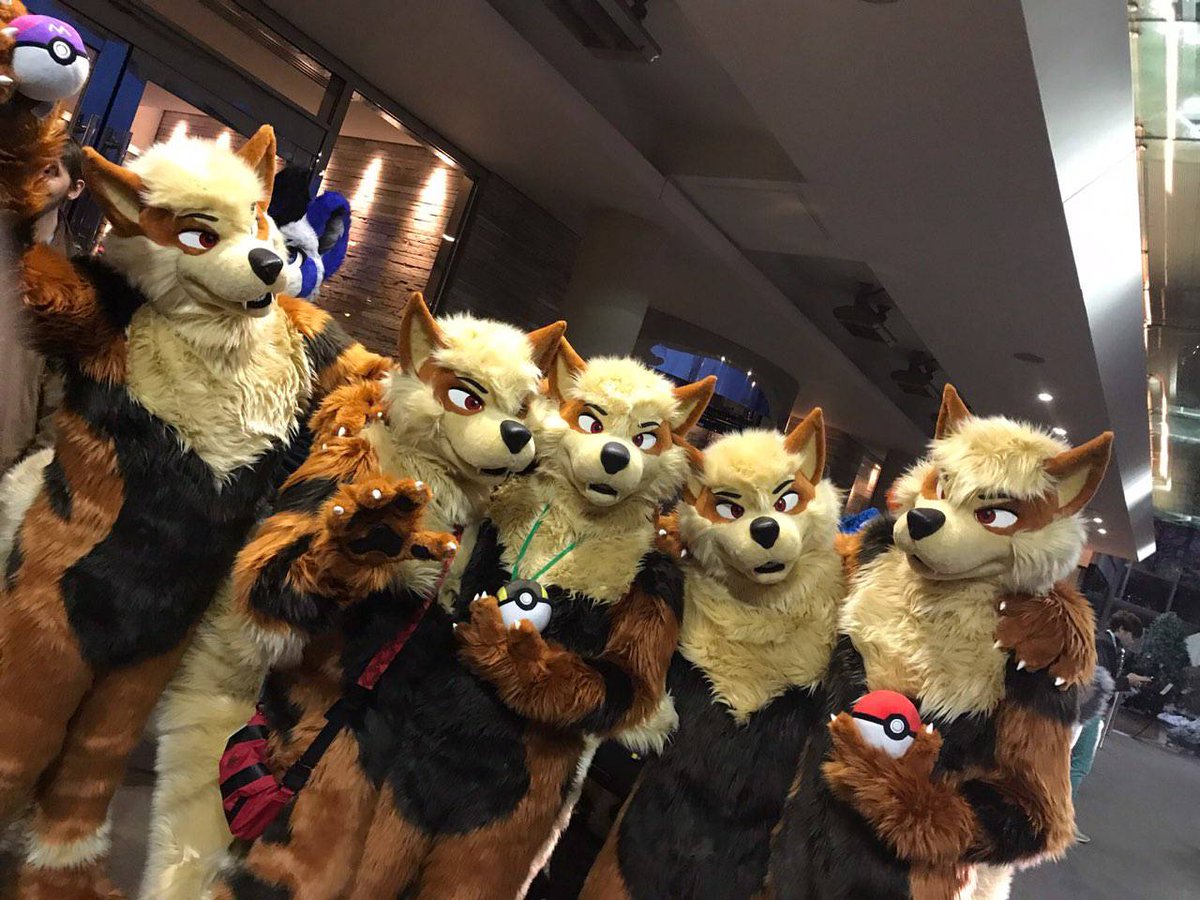 A Group Of Fursuiters At Midwest Fur Fest
Image via Twitter
What About That 2014 Incident?
If you've read into Midwest Fur Fest at all then you may have heard about an incident in 2014 that would put a lot of people off the convention altogether. Essentially on December 7th, 2014, a gas leak occurred within the Hyatt hotel in Rosemont (the place the event was being hosted) which ended up hospitalizing 19 of the attendees and forcing the hotel to evacuate all other attendees. Further investigation was done on the gas leak only to find that there was a broken glass bottle containing a concentration of chlorine powder within the building meaning that this gas leak didn't happen by chance and that someone intentionally did this. Hotels guests, employees, and employees of nearby shops that sold chlorine were interviewed to no avail and the culprit of this still remains unknown. 
If this slightly puts you off attending at all it's definitely worth noting that for one, that was the only time that something like that has ever happened in the 22 years that the event has been running. As well as this, all of the people who were hospitalized were able to return to the convention shortly following their hospitalization. In short, you shouldn't really be afraid as it's extremely unlikely something is going to happen.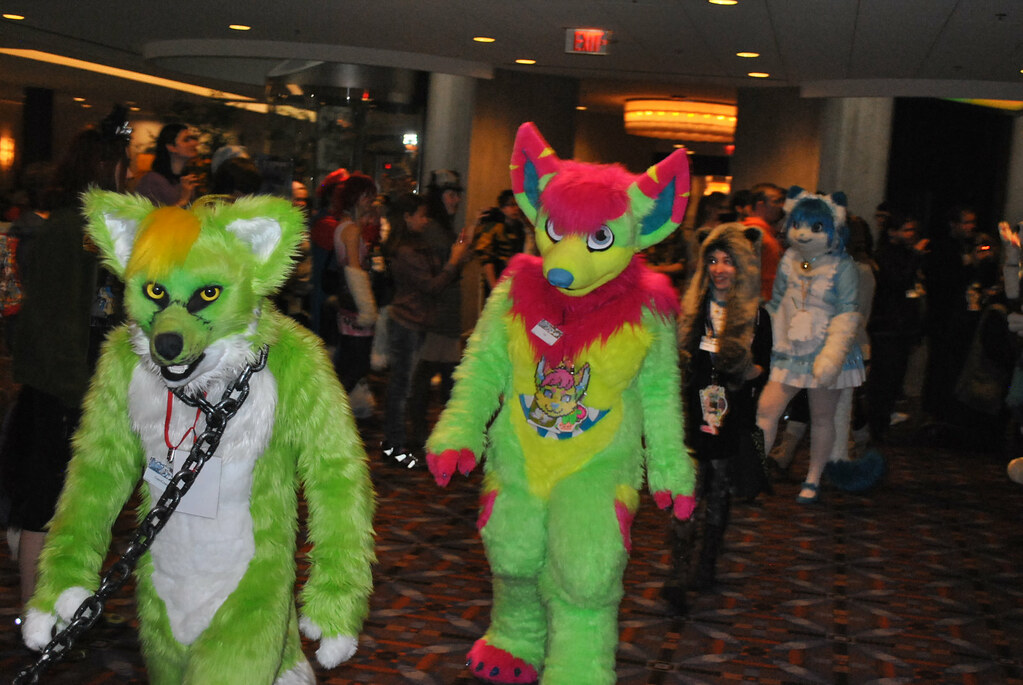 Midwest Fur Fest 2014
Image via Flickr
What Is Its Attendance Like?
As mentioned before, Midwest Fur Fest has the highest attendance out of any furry convention, but how many attendees do they get exactly? Well, you'll be happy to know it has only grown massively with each year. Below we've listed their annual attendance since 2000.

2000: 473 attendees
2001: 511 attendees
2002: 685 attendees
2003: 800 attendees
2004: 959 attendees
2005: 1066 attendees
2006: 1422 attendees
2007: 1690 attendees
2008: 1992 attendees
2009: 2040 attendees
2010: 2285 attendees
2011: 2600 attendees
2012: 3216 attendees
2013: 3904 attendees
2014: 4571 attendees
2015: 5606 attendees
2016: 7075 attendees
2017: 8771 attendees
2018: 10,989 attendees
2019: 11,019 attendees
2021: 9332 attendees
2022: 13,641 attendees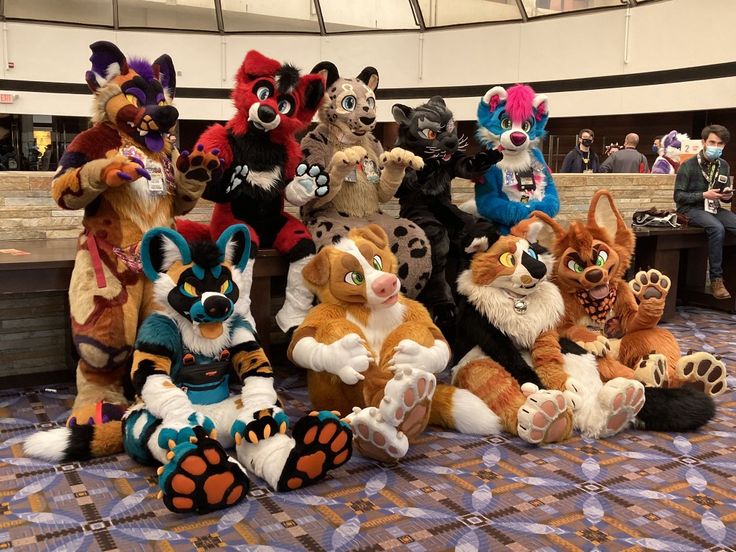 Now, we're not going to lie, registration to Midwest Fur Fest can actually be pretty pricey. Registering can cost upwards of $50 which seems like a lot if you've never been to a furry convention before. However, if it's any reconciliation, the money that you put towards tickets is what allows Midwest Fur Fest to fund charities such as the ones listed above. For example in 2019 Midwest Fur Fest raised a record-breaking $224,704 for the charity Felines & Canines. They are a rescue center for stray cats and dogs and without the ticket prices as high as they are, Midwest Fur Fest would not be able to fund the event and the charity so generously at the same time. 
Are There Any Alternatives To Midwest Fur Fest?
Maybe, for some reason, you've been put off attending Midwest Fur Fest but you still want to attend and experience a furry convention. Whether it's because of the price tag or the number of attendees, there are still plenty of other furry conventions out there that cater to your needs. So here is a list of alternatives to Midwest Fur Fest. 
Biggest Little Fur Con: This is a convention that (as we mentioned before) we not too long ago wrote about, and with good reason. This isn't one of the biggest conventions in the world but it's just one that has received a lot of positive reception and is typically held in Reno Nevada around Halloween time. However, this one is a little less child-friendly than Midwest Fur Fest so keep that in mind when attending. 
Anthrocon: This is probably the second biggest furry convention in the world next to Midwest Fur Fest but has actually (technically) been around longer than Midwest Fur Fest. It has been held every year since 1997 and has had a max attendance of over 9700 people. It doesn't really offer anything that Midwest Fur Fest doesn't, it's just a bit quieter (but you probably won't even notice it when you are there) and is typically located in Pittsburgh. 
Furry Weekend Atlanta: As you could probably guess, this one is hosted annually in Atlanta and has been since 2004. Even in 2021 when they physically could not host the event, they held an online version of the event anyway. The highest attendance they have ever had was in 2022 when over 7000 people attended. 
Furry Fiesta: This is the last entry on this short little list and is probably tied for the smallest on the list with Biggest Little Fur Con. Furry Fiesta started in 2009, and much like Midwest Fur Fest is non-profit and makes it its goal to raise as much money for charity as it possibly can. Their highest attendance was in 2019 in which they raised $29,429 for the CARE charity. 
Of course, there are plenty of other conventions you can and should check out but these are the 5 biggest furry conventions out there.