Furry, a term describing individuals who like anthropomorphic fictional characters, have recently gained popularity all thanks to the weird and wild wonders of the internet. It allows thousands of furries from all over the globe to connect through various social media platforms.
The furry fandom has creative hobbies that revolve around cosplaying, creating fursuits, digital art, animation, paintings, and fursonas. The furry community continues to bond over their shared interests in art and animation.
Many people express their individuality and creativity by writing expansive stories as well. These hobbies bring together the furry community. However, the community has exclusively experienced negativity due to the prevalence of misconceptions regarding furries.
The furry fandom now communicates in private groups, discord servers, or links through other platforms. One such platform is the Furry Network. This online community-focused platform enables furries to share their artwork and other content for commission.
This website features a robust art and photo upload system, enabling users to create and share various art forms. Let us learn everything about the Furry network and how it has helped thousands of furries!
Furry Network, an online place for furries to share, promote, and purchase furry art, was created in 2015 by Varka and Bad Dragon. This site had several goals, such as providing the furries with modern art tools, reliable commission work, and a safe environment to share like-minded interests.
This welcoming network is an incredible platform for closet furries to become a part of the online furry community. Moreover, identity and representation are critical elements of personality in the furry fandom.
Fortunately, the Furry Network is one such platform that enables users to uniquely present their personas and characters. Its creative media is one of the primary gateways for furries to explore, understand, and share interests.
In addition to this, the Furry Network exclusively believes in community guidelines, making the platform a safe space for people to share and promote their creative work.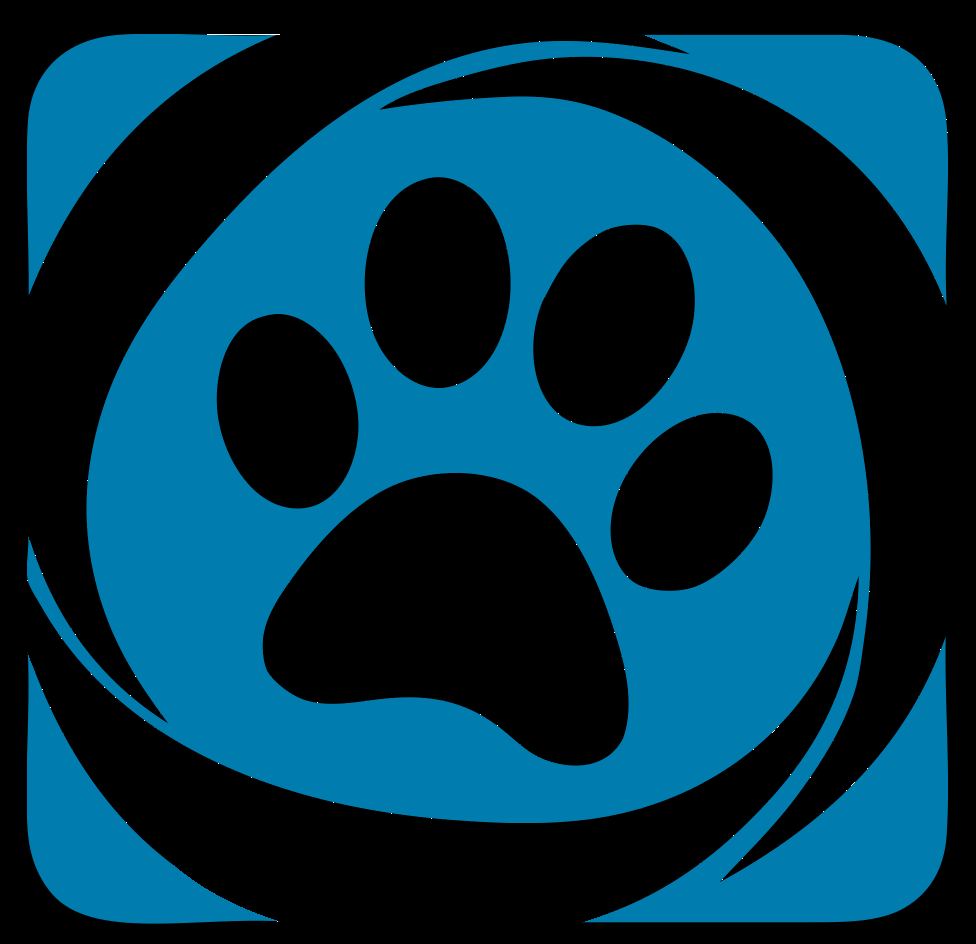 Furry Network Logo
Image via GitHub
What Is the Goal of Furry Network?
Furry Network is a safe space for furries from all over the globe to share all sorts of content. From writings and animations to digital art, fursuits, and creating fursonas, the Furry Network aimed to become a site where furries could effectively communicate and link with like-minded people.
In addition, the Furry Network promotes commission workers and helps artists earn decent money. Therefore, Furry Network has introduced some excellent tools that help artists effectively use their skills.
Their navigation and accessibility system is also simple, as it maximizes the chances of artists and commissioners finding each other.
Due to this streamlined community, it's easier to share talent, skills, and creations. The commission marketplace tools also enable the team, artists, staff, and the community to build a better foundation.
This promotes the Furry Network's idea of a strong community system. Here are various ways the site enables the community to connect and safeguards their rights. 
Furry Network allows users to promote their submissions, resulting in selected submissions being featured on a user's profile. 

You can 'favorite' a submission to add it to your gallery. 

The site also allows you to import submissions and avatars from the Fur Affinity account.

You can create multiple profiles under a single account.

The site allows you to group the submissions under folders. 

You can post your artwork.

Clients can request the artist to notify them when artwork is available.

Artists can privately email clients.

Furry Network acts as a third-party escrow service for reliable payments. 

Furry Network pays commissioned artists for their work once they receive payments from the client.
Why Is Furry Network Controversial?
Furry Network has been a subject of controversy on various occasions. One of the most popular controversies around Furry Network was the allowance of erotic cub imagery on the website. 
Many users reported the site. Then requested them to remove cub pornography. Other users reported that anthropomorphic cub pornography made them uncomfortable.
Consequently, voting was held in which 1389 users voted in favor of removing cub pornographic content while only 620 votes were against the thread. 
There were several suggestions regarding the ban on cub pornography. Some other alternatives and additional bans included the following.
Banning exclusive anthropomorphic sexual content. 

A ban on homosexuality and rape.

Adding a clause to the terms of service to protect users from censorship.
After the suggestions, Varka enacted the ban. Varka also thanked the people who spoke up about the posts and made changes to the terms of service and content criteria. 
Furry Network then introduced a new acceptable upload policy that prohibits content containing minor characters in sexual situations which appear younger than 18 years of age.
Enactment of this ban made the Furry Network an even safer space for young-adult furries to explore new content and art forms.
How Did Furry Network Deal With The Controversies?
The core values of the Furry Network focus on forming a safe community for furries. Therefore, their primary goal was to consider feedback to build and run the site within community guidelines.
Furry Network appreciated the feedback and considered controversial decisions to avoid hurting users' sentiments. 
Moreover, they wanted to provide the furry fandom with a safe and reliable platform. Therefore, with proper reasoning, the Furry Network made sensible amendments to its content policy. 
They also re-evaluated their content policies regarding underage furry characters as it promoted the idea of sexualizing minors. 
Furry Network decided that excluding the content with cub pornography was a deal breaker, and it was in the best interest of the furry community to remove all content featuring underage furry characters in sexual situations.
We can conclude that Furry Network quite efficiently handled the controversies by being open to negative feedback and adapting to change. After all, these steps were vital for the furry community to be safe and successful.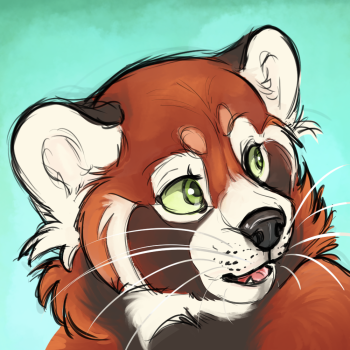 Does Furry Network Help Furry Artists?
Furry Network enables artists to access configurable tools that allow them to be available for commission work. These artists can also close commissions if they are not available for work. 
Their customers can also notify the artists if they're interested in a piece. Moreover, the artists can simply email their customers to notify them about the availability of an artwork/product.
The product category on Furry Network also allows customers to check out new pages where they can see product examples. This gives them a better idea as to what they should expect. 
In addition, Furry Network has an excellent payment method as it features an internal payment processor. The CCBill handles all the payments. Moreover, payment disputes are also resolved by the Furry Network to accommodate the clients.
Here are numerous offerings through which the Furry Network benefits commission artists and clients. 
Users can browse, expand, and collect multimedia 

Artists can create and promote their content

You can look into the site's extensive collection of fiction writings 

You can follow your favorite creators 

The site allows you to safely buy & sell commissioned work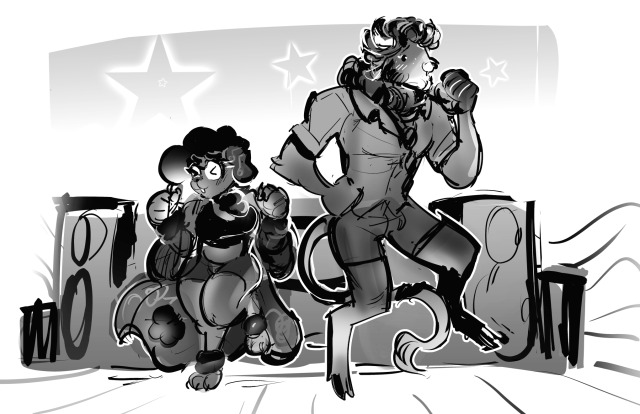 Furry Art From Furry Network
Image via Tumblr.
Why Should You Join Furry Network?
Joining the Furry Network is a straightforward way of linking with like-minded individuals who create, sell, and buy multimedia content. Becoming a part of this platform is the same as joining any other furry community, such as Discord servers but with one exception.
The exception is that platforms such as Twitter, Reddit, Instagram, or Facebook are exclusively social. In contrast, Furry Network features a business model for commission work. 
But it also provides an excellent opportunity to interact with fellow furries and make new friends. However, the site's primary goal is for furries to find new content and share their own if they wish to earn a commission. 
What Makes a Furry Network Great for Posting Content?
Furry Network is an excellent platform for posting content due to its updated rules and regulations regarding content guidelines. Moreover, artists in the furry community can post their content in their gallery, which other users can 'favorite.' 
Besides this, Furry Network provides artists with a channel to showcase their talent and increases their exposure to earn a passive income. Various like-minded individuals can access similar content. They can buy, share, promote, and like the content of their choice. 
In addition, writers can publish their extensive stories on the site. The best part about this commissioned marketplace is that it allows you to share various content, including the following.
Writing

Animation

Video

Audio

Digital art

Fursonas
Thus, Furry Network is a one-stop shop for all types of multimedia content. The marketplace has had recent updates, which also tackle numerous problems users face.
For example, it is easier to surf through the thousands of users to find new content creators on the site due to galleries. Moreover, you can keep fresh content on your homepage even if you do not follow many users.
If the people you follow aren't active, your gallery will feature recently published posts from the last day to help populate your gallery. This keeps users hooked on new content.
Furry Network is an extensive commissioned marketplace with a plan! This platform looks forward to resolving the biggest issue artists face. Commission fraud is one of the least tackled issues of artistically inclined fandoms. 
But Furry Network aims to prevent commission fraud by preventing the artist from receiving money and deceiving the client.
They aim to implement this by working as a third party that handles money until the fulfillment of a purchase agreement. 
Furry Network can receive money from the client by acting as an escrow service. When the artists complete the commission, Furry Network can pay them. This payment model has the capacity to reduce commissioned fraud.
However, the platform may need to deal with the client's horror stories when they demand a refund even after receiving the artwork. But these steps make Furry Network one of the most trusted commissioned marketplaces for the community.
Due to the enactment of these steps, Furry Network has become a well-trusted site for artists and clients of the furry community.
Business Model 
If you have attempted to commission your piece of furry art, you must have considered pricing it well. Furry art requires talent and creativity, as fursonas bear a close resemblance to furries. 
This challenging art form is quite expensive, but that does not mean furry artists are always drowning in commission work. Some exceptional artists may get hundreds of requests, but that isn't the case with most furry artists, as this artwork is quite expensive. 
In such cases, commission fraud is quite prevalent, which may discourage artists from sharing and promoting their content. 
To tackle this problem, Furry Network has formed an exclusive business model for the community. Thus, Furry Network's commissioned marketplace features less of a social model and more of a business model, as the sole idea behind the platform was to enable artists to promote and share their furry content. 
With time, the Furry Network has formed a large community. But this platform has successfully eradicated the fear of underpaid artists facing commission frauds.
In addition, the furry community focuses on individuality and self-representation, which allows them to create their fursonas.
Due to this, artists spend a lot of time and energy creating digital mascots. Furry Network provides such artists with a safe and reliable platform with easy multimedia integration. Moreover, the platform continuously seeks to build a robust commissioned system to prevent client abuse.
The catalog of platforms for furries has become saturated in recent years. But artsy furries continue to look for safer and more reliable platforms to showcase their digital art and media. 
Even with a plethora of other platforms, furries continue to trust the Furry Network as their primary platform of choice when it comes to expressing art and individuality.
Besides the social model, this furry community site has numerous features that promote business and commission work amongst artists.
Overall, the Furry Network is a decent site with a relatively simple interface that allows easy navigation for all users looking to become an active part of the artsy furry fandom.